CROISSAN'TIME - BAKED FOODS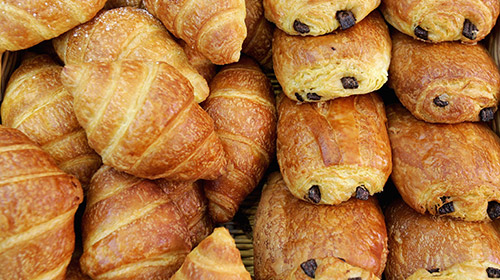 Fresh, flaky Croissants are our trademark. We take special pride in our Fruit and Nut-Filled Croissants that feature Raspberry, Chocolate, Raisin-Cinnamon, Prune, Walnut, Apricot-Custard, Apple, Strawberry, Cream Cheese-Cinnamon, and Almond Cream fillings.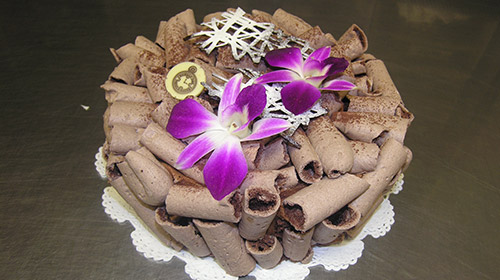 We specialize in all sorts of Cakes, Pies and Tarts; Apple Pie, Black Forest, Cheesecake, Coffee Cake, Chocolate Grand Marnier, Chocolate Mousse, Concorde, Fraisier, Fruit Mousse, Lemon tart, Mocca, Pecher Mignon, Tarte Fruit, Tiramisu, etc.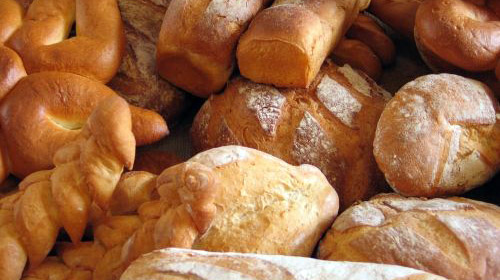 We bake our Bread right in front of you! Along with fresh French Bread, we bake all kinds of Special Breads such as Carrot Herb Bread, Oat Bread, Olive Bread, Onion Bread, Rye Bread, Whole Wheat Bread and French Rolls.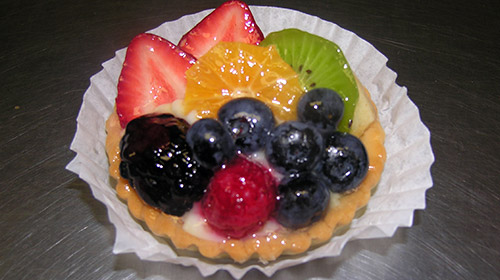 Everyone loves pastries! Tempt your taste buds with our Almond Twists, Beignet, Apple Turnovers, Eclairs, Cream Puffs, Fruit Tartlets, Truffles, Chocolate Strawberries and much more.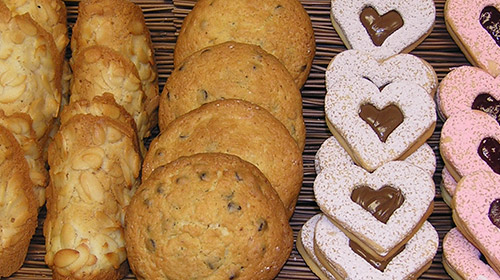 If you love Cookies, then try our Almond Tuile, Cinnamon Swirl, Chocolate Chip Cookies, Raspberry Hearts, Raisin Cookies, Coconut Macaroons, and Butter Cookies dipped in Chocolate.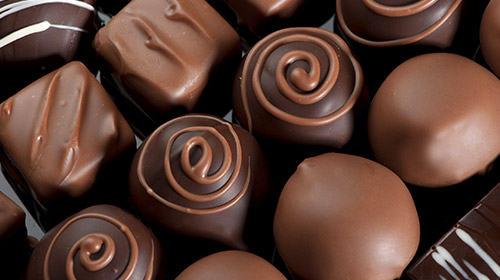 We create our own Chocolate from the best Cocoas (Cacao Barry, Callebaut and Valrhona). We have also offer famous Chocolate Brands as Valrhona, Lindt, and Perugina.
CROISSAN'TIME - DELI/FINE FOODS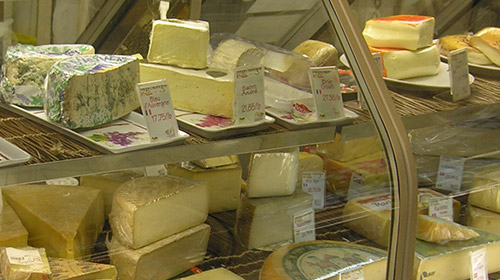 Our displays offer over 75 different Cheeses from Europe. Some of the most popular are Roquefort, Emmental, Brie de Meaux, Parmigiano Reggiano, and Raclette.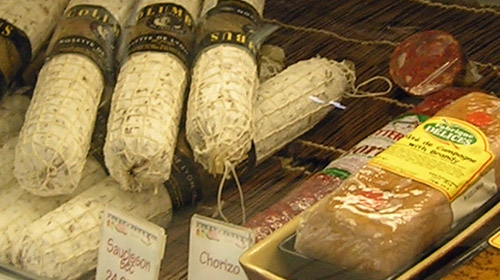 Our deli meats are of the highest quality. We offer Prosciutto, Andouillette Sausage, Game Meat, Salmon, Caviar, Foie Gras, Saucisson (Salami) and much more.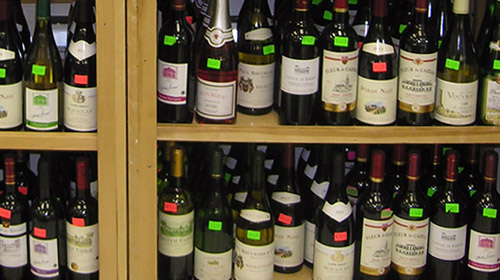 Croissan'Time features an extensive variety of Fine Wines and Champagnes from all around the world. We especially take special pride in our fine French Wines.